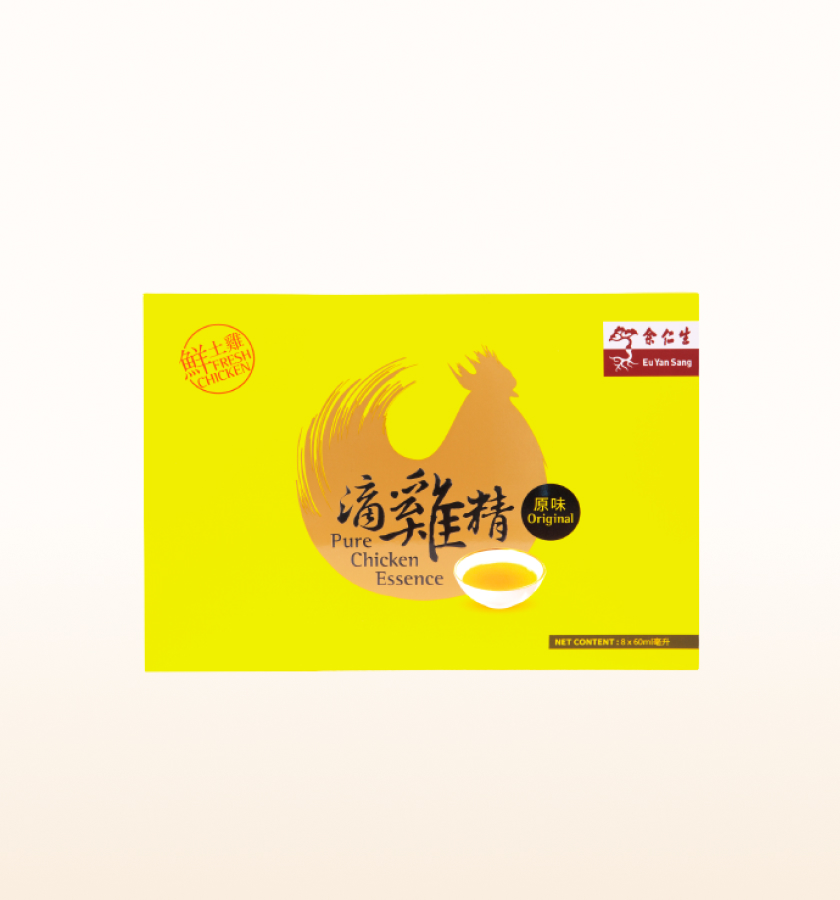 Pure Chicken Essence
Strengthen immunity and nourish body
WHAT IT IS
Made from fresh free range chicken, Pure Chicken Essence is an ideal tonic for deep nourishment and everyday wellness with its rich nutritional value. Delicately simmered for 8 hours to ensure pure goodness in every drop.
Directions
This product can be taken directly from the sachet or heated for a better flavour
Storage
Store in a cool, dry place.
Ingredients
100% Chicken
Dosage
Drink a sachet every morning to stay healthy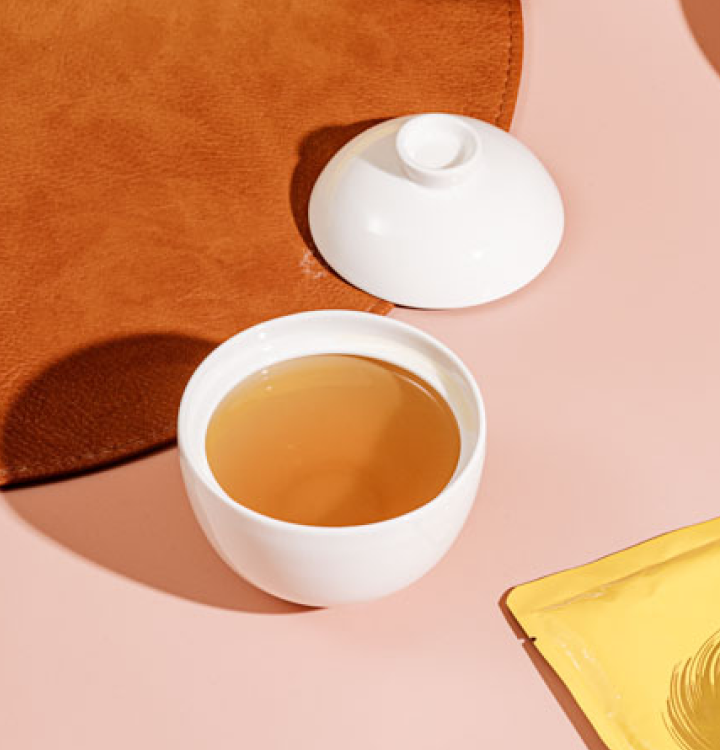 INGREDIENT SPOTLIGHT
Chicken Essence
Traditionally, the Chinese believe that fresh chicken offers a rich blend of protein and amino acids, which frozen or chilled chicken is unable to provide.

Chicken essence has plenty of health benefits such as:

1. Promote vitality and reduce fatigue
2. Replenish health and strengthen immunity
3. Enhance mental concentration
4. Increase physical strength
5. Improve quality of breast milk
6. Nourish the blood and body
Quality Assurance
Eu Yan Sang Pure Chicken Essence is made from free range chicken bred in Taiwan of more than 12 months. Free range chicken have high activity levels, and therefore can produce toned muscles and succulent meat rich in amino acids. No administered antibiotics pass drug-free residue test and certified healthy by vet.
I started taking Pure Essence Chicken a month ago and had immediately noticed the benefits. I take a sachet every morning before breakfast and it keeps me energized throughout the day. I also like the fact that it is made from fresh, free range chicken raised without hormone or antibiotics. It is a true health product and I highly recommend it.
LK
Bought this a month ago! After drinking it twice a week, I feel find myself having a better sleep at night and more energy during day time. Highly recommended!
Natania
Bought this as it was highly recommended by my friends and it helped me in my post natal! The taste is good with very good quality chicken essence.
Samantha