Helping generations of people live better lives since 1879
Eu Yan Sang was born out of our founder Eu Kong's determination to free tin miners battling opium addiction with quality Chinese medicine and herbs. Eu Kong set up his first shop in 1879 and named it Yan Sang, which means "Caring for Mankind" in Chinese.
Today, Eu Yan Sang is recognized as one of Asia's leading integrative health and wellness enterprises, trusted by generations of customers for our finest quality products and impeccable high service standards.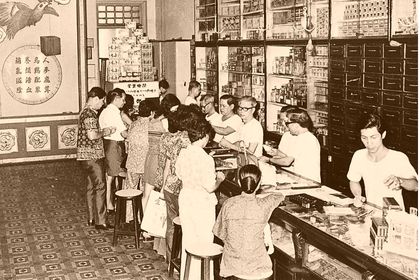 Our Vision
With our unique heritage in traditional Chinese medicine (TCM), we want to be the world's leading and most trusted integrative health and wellness enterprise.
International Retail Presence
We have over 170 Eu Yan Sang retail outlets located in Singapore, Malaysia Hong Kong, Macau and China.
In addition to our retail outlets and online stores, our products are sold in leading drugstores, pharmacies, medical halls, supermarkets, convenience stores in United States, Canada, Australia and more locations globally, including duty-free outlets in major international hubs.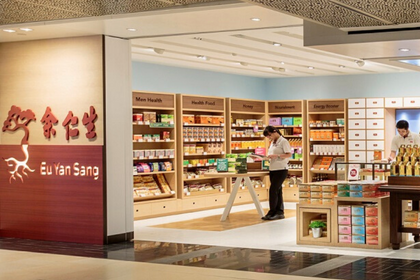 Integrative Health Services
Through our extensive chain of integrative health clinics, we combine the best of Eastern and Western treatments to provide high quality, holistic, lifelong healthcare services to our customers.
Our bench of experienced TCM practitioners comprise both leading Western medical specialists and traditional Chinese medicine physicians, licensed by the local regulatory bodies.
Herb Fingerprinting
Like the fingerprints of an individual human being, each herb used in TCM has its own unique fingerprints, characteristics, and active components.
By embracing innovation and adopting modern technology capabilities, Eu Yan Sang is able to identify the individual chromatographic fingerprints of our herbs and label them with "chemical barcodes" thereby ensuring consistent quality in all our products. We term this process "Herb Fingerprinting".
Herb fingerprinting allows us to give customers the finest quality herbs for the greatest TCM efficacy.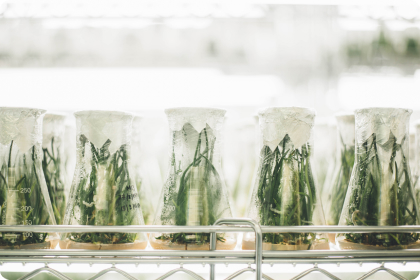 Quality Assured
From herbs selection to controlled manufacturing processes to final contamination testing of every batch, we commit to the highest and most stringent standards of safety and quality, to deliver nothing but the best to our customers.
GMP Accreditation
We only source from reliable and reputable suppliers with Good Agriculture Practices (GAP) certification to ensure the authenticity and quality of our raw herbs. These herbs are subject to scientific tests before being processed in our Good Manufacturing Practice (GMP)-certified factories in Hong Kong and Malaysia.
Vertical Integration
Quality assurance starts with the careful selection of raw herbs, controlled manufacturing process, and finished product assurance through scientific analysis. We're involved every step of the way - from raw material sourcing to production and distribution - to make sure only the highest quality product is delivered to your doorstep.
Stringent Testing
Don't fancy nasties in the products going into your body? We don't either. That is why we make sure that every batch of product is tested for heavy metals and microbiological contamination to ensure product safety.
Giving back to Mother Nature
Sustainability is a key ingredient in all of our nature remedies so it's only natural that we give back to Mother Nature. We are one of the first TCM brands that pledge to never sell or use parts derived from endangered animals. We also tap onto renewable resources and employ sustainable production processes to make sure our future generations are taken care of.
DISCOVER OUR REMEDIES